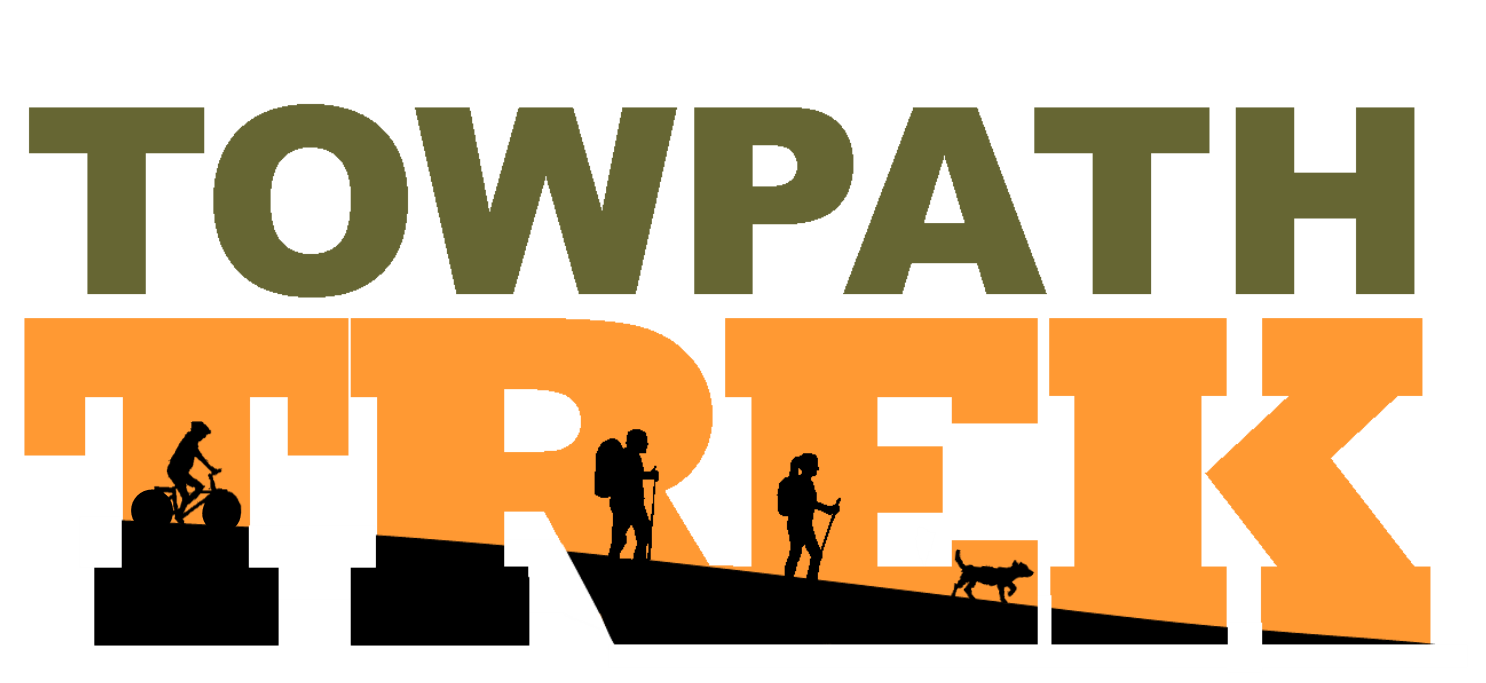 Explore the Ohio & Erie Canal Towpath Trail and all its autumn wonder when you participate in the Goodyear Towpath Trek! Individuals and families are invited to walk or bicycle four sections of the Towpath Trail and earn a dated, commemorative pin to celebrate your success. 
The four sections of the Ohio & Erie Canal Towpath Trail that we are highlight this year are:
Bacci Park to Thornburg Station
Bacci Park is located at 5181 Canal Road, Garfield Heights
Cuyahoga County, 4 miles roundtrip 
This section offers the opportunity to explore the beautiful connection between nature and our urban neighborhoods. On this route, visitors can also get a glimpse into the Canal Era with sites that were popular and significant to travelers in the early and mid-19th century! 
Barberton to Wolf Creek
Barberton Trailhead is located at 5, Fairview Avenue, Barberton
Summit County, 3.4 miles roundtrip 
We're excited to explore this area of the Ohio & Erie Canal Towpath Trail in southern Summit County! Begin in Barberton to explore the Magic Mile, a connector trail located off the Towpath Trail, to explore the local arts district, local food, and shopping! Visit Lake Anna and then get back on the Ohio & Erie Canal Towpath Trail to the Wolf Creek Trailhead!
 
Lock 4 to Butterbridge Road
Lock 4 Trailhead is located at 6575 Erie Avenue NW, Canal Fulton
Stark County, 2.6 miles roundtrip 
Begin at the Lock 4 Trailhead, where you'll find operating lock gates, a mill raceway, and a replica lock tender's house, all remnants of the historic Ohio & Erie Canal. Follow the Towpath Trail south to explore the abundant nature and view wildlife in Stark Parks!
McDonnell Trailhead to downtown Bolivar
McDonnell Trailhead is located at 717-791 OH-212, Bolivar
Tuscarawas County, 2.5 miles roundtrip 
Explore Tuscarawas County and the newest portion of the Ohio & Erie Canal Towpath Trail by traveling along a brand new boardwalk in Bolivar! This critical connection opened last summer, connecting 90 miles of contiguous trail!
 
Download Goodyear Towpath Trek Brochure
Date: September 1 - November 30, 2022
Cost: $3 per participant/pin
To get your pin, call 330-374-5657 or email Allyson Smith.