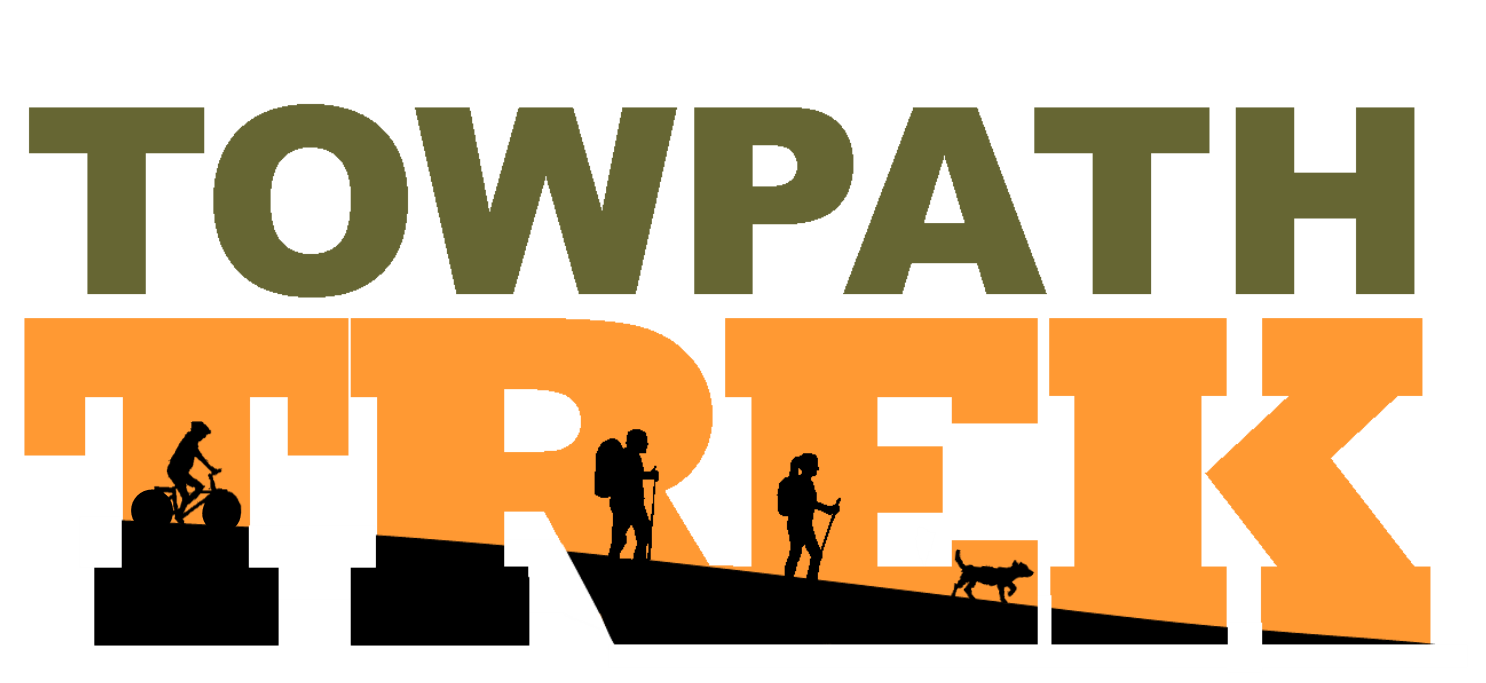 Explore the Ohio & Erie Canal Towpath Trail and all its Autumn wonder!
Hike or bike four sections of the Ohio & Erie Canal Towpath Trail during the Goodyear Towpath Trek to receive your commemorative pin. Check out the recommended sections below, or choose four of your own!
Date: September 1 - November 30, 2021
Cost: $3 per participant/pin
Cuyahoga County, 1.8 miles roundtrip 
This section offers the opportunity to explore the beautiful connection between nature and our urban neighborhoods. Here, you'll travel under bridges, closer to downtown Cleveland and the northern terminus of the Towpath Trail. Don't forget to take a picture at the Cleveland script sign on Abbey Avenue!
Summit County, 2.2 miles roundtrip 
We're excited to once again explore this area of the Towpath Trail in Akron! Travel the newly paved and recently reopened section of trail along the Cuyahoga River, and stop by the Mustill Store to learn more about our history  as a canal town.
Stark County, 1.9 miles roundtrip 
Originally designated as a rich agricultural area in canal times, Crystal Springs is now a unique natural and historical area along the Ohio & Erie Canal. While traveling along this section, make sure to stop on the iron bridge just south of Crystal Springs and enjoy the tranquil views of the Tuscarawas River.
Tuscarawas County, 2.5 miles roundtrip 
Celebrate connecting 90 miles of the Towpath Trail by traveling along a brand new boardwalk in Bolivar! This critical connection opened this summer, and takes Towpath Trail users directly through the original canal prism. Consider stopping for a refreshing meal at one of downtown Bolivar's many local eateries!