An interpretive guide to the Towpath Trail
The Ohio & Erie Canalway National Heritage Area has a rich history and culture, much of which can be discovered by traveling along the Towpath Trail as it traverses landscapes from Cleveland to New Philadelphia. Whether traveling by bicycle or foot, whether bird watching or capturing photos, there's always more to explore – and the Towpath Companion is here to help.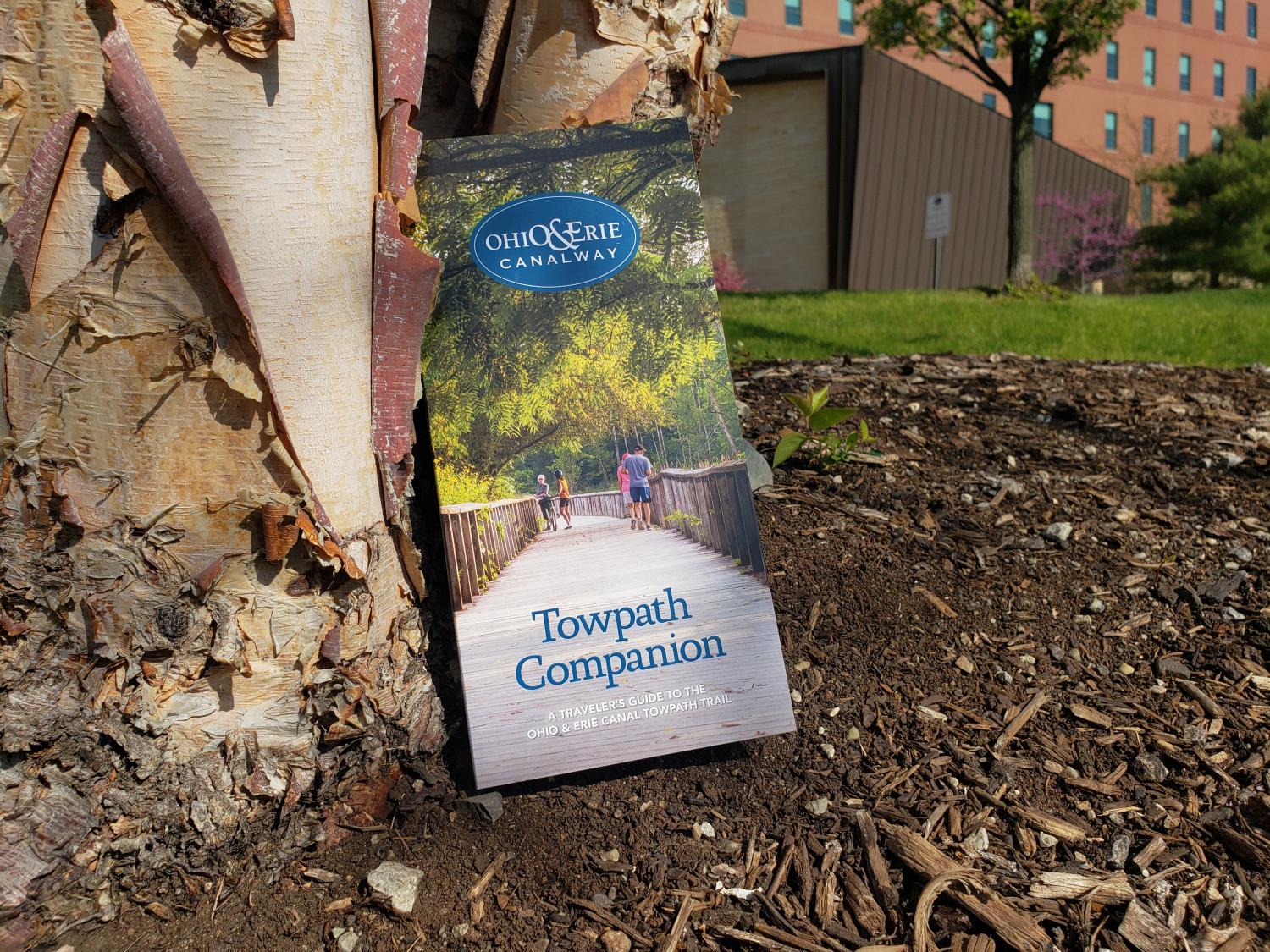 The Towpath Companion is an interpretive guide to the Ohio & Erie Canal Towpath Trail, providing contextual information for many destinations along the 110-mile in northeast Ohio. Now in its seven edition, the Towpath Companion has guided readers through the story of the Ohio & Erie Canalway's history, culture, natural environment, and recreational assets since first printed in 2002.
This seven edition, printed in 2021, was the first edition to receive a complete redesign, offering readers additional facts, beautiful pictures, and updated maps to aide in their learning journey, as well as the opportunity to order a digital version of the guide.
Purchase In Person
The Towpath Companion is available for purchase in person at the following locations:
Purchase the Towpath Companion Online
Please allow 1-2 weeks for your Towpath Companion order to arrive.