A $15,000 donation was made by the charitable trust of Raymond and Janice Bland to the Ohio & Erie Canal Towpath Trail endowment fund. In this story, learn more about Raymond and Janice Bland, and the significance of this donation to their family and the Ohio & Erie Canalway National Heritage Area.
To ensure the continued development, maintenance and activation of the Ohio & Erie Canalway Towpath Trail for future generations, please consider a donation to the Ohio & Erie Canal Towpath Trail Endowment Fund by visiting our website.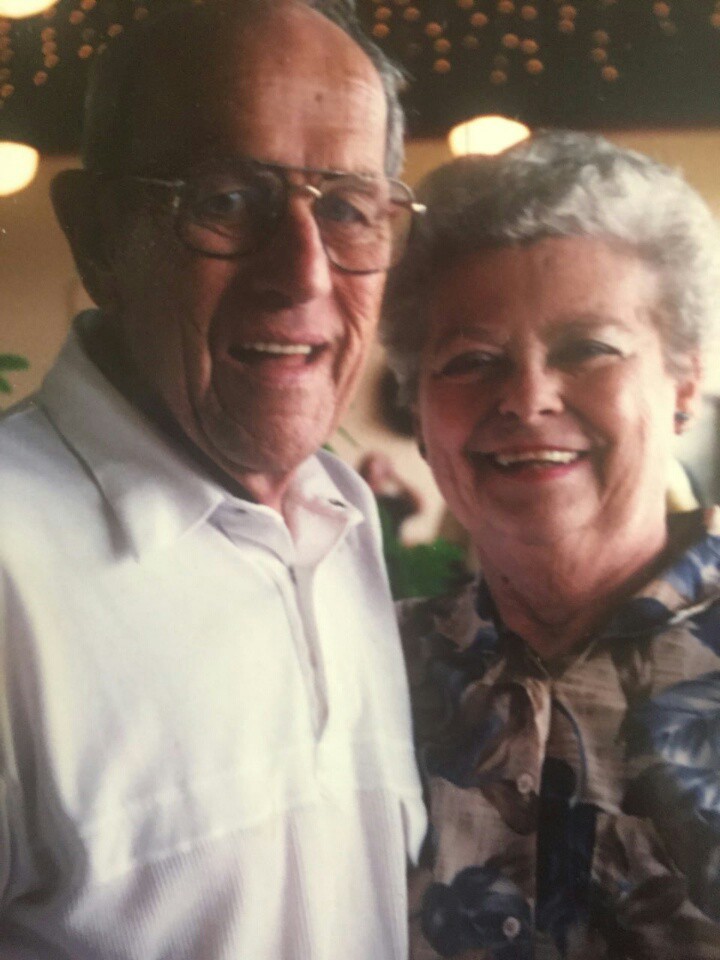 Raymond and Janice Bland loved exploring the canals of Ohio and Pennsylvania. Both natives of Warren, Ohio, the couple spent countless hours exploring the historical route of the Pennsylvania & Ohio Canal, the Ohio & Erie Canal, and other systems throughout the state. Raymond enjoyed history, the engineering, and the economic forces of the canal systems.
"Their values very much became part of our values," says Karen Petersen, daughter of Ray and Jan.
Karen and her sister Joyce Brothers remember what were called "Sunday Fun Days" growing up. After church and a Sunday meal, the family would head out to explore areas of interest such as Historic Zoar and Roscoe Villages. These trips were representative of the values the Bland family held dear: education, history, family, adventure, nature, and community, among others.
As Karen and Joyce grew up and moved out, Karen says Ray and Jan would continue Sunday adventures, walking completed sections of the Ohio & Erie Canal Towpath Trail.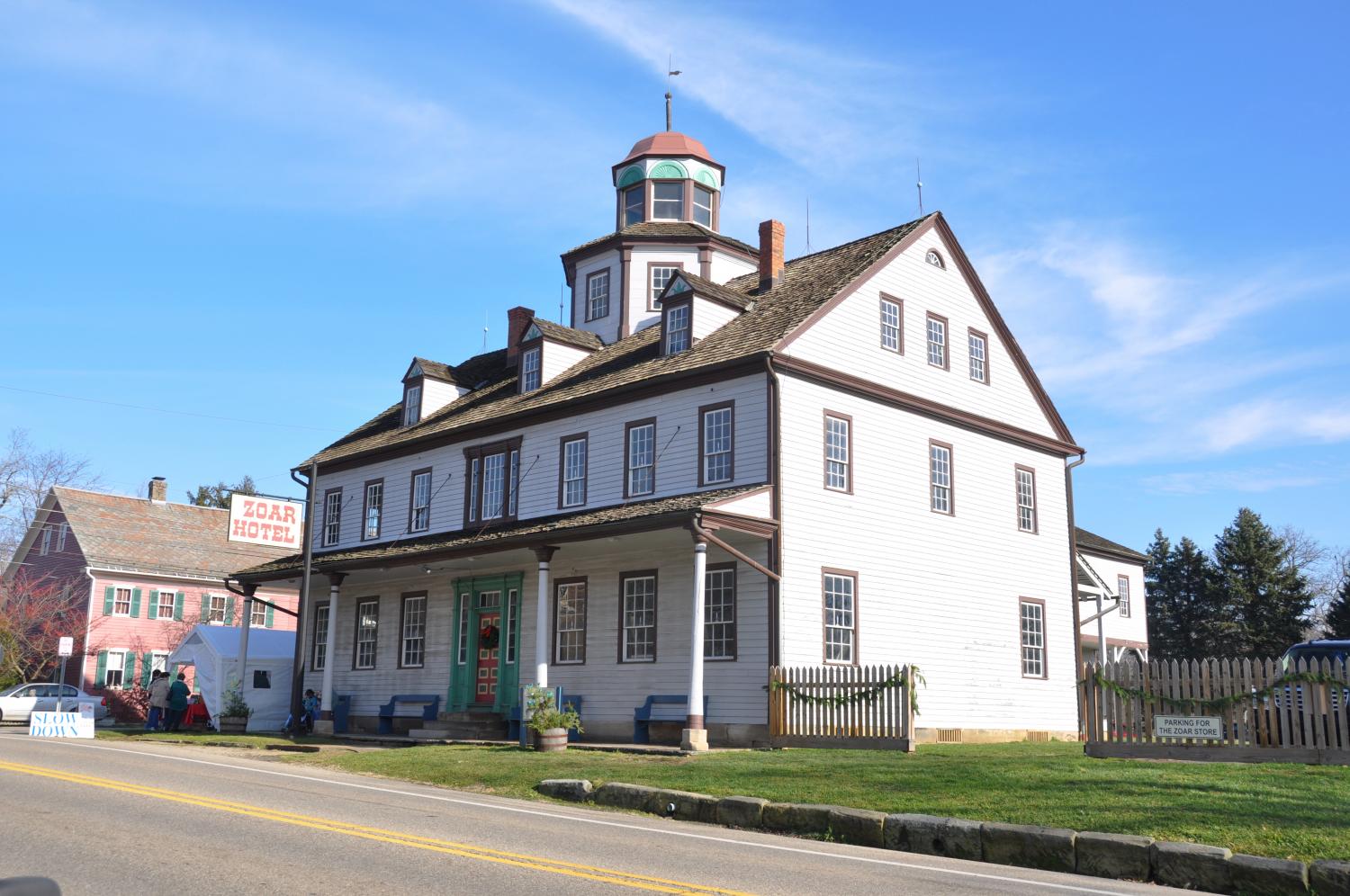 "Well into their 70's they would drive to the Towpath Trail, park and walk a mile or two. He would keep track of where they stopped, so they could start there again next time. Dad was very proud to be able to say with humor that he had walked from Cleveland to Akron twice — each 1–2 mile stretch counted towards his walk north, then turning around and walking back to the car counted as his walk south."
Through interactions with the society and trips to visit other locations, Ray found the Pennsylvania & Ohio Canal through Warren had not been mapped, leading to years of planning with community members and resulting in a tour of the canal from Youngstown to Newton Falls in the spring of 2008.
Unfortunately, Mr. Bland passed away suddenly in 2007 at the age of 80. Jan continued the work of her late husband, enjoying the opportunity to interact with community members, learning new things, and exploring the canal. Her dedication continued beyond the tour, leading to the dedication of an Ohio Historical Marker installed in the Trumbull County Court House Square recognizing the Pennsylvania & Ohio Canal development through Warren.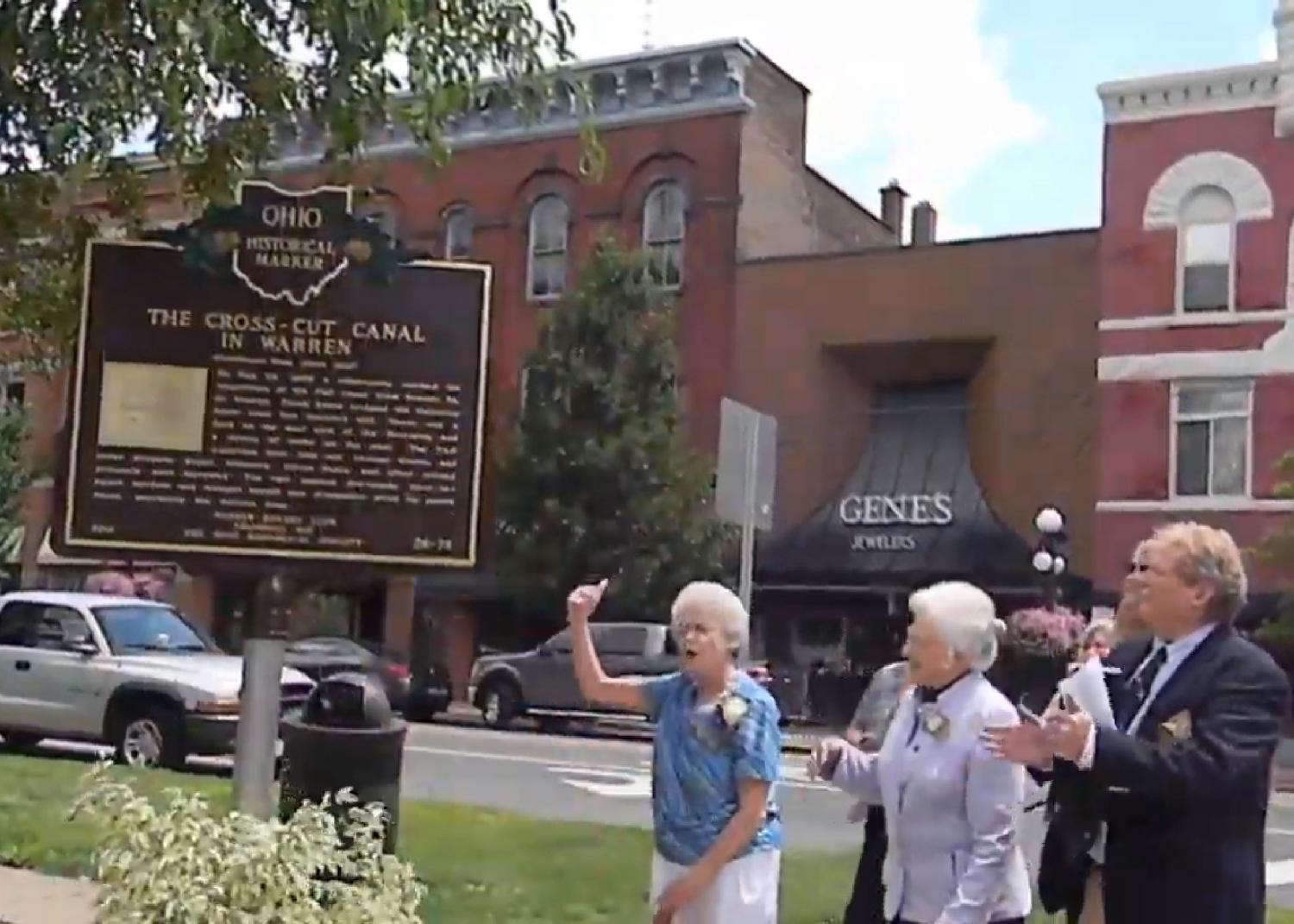 Whether interacting with the Canal Society, getting involved in other community organizations, or just exploring local culture on a Sunday afternoon, Raymond and Janice Bland were always fulfilling their desires to explore, learn, and support their local community. These passions were passed on to their daughters.
"It was great because it just instilled this love of learning for Joyce and I," Karen says of the opportunities to explore. "That's how we grew up, surrounded by people who were excited to learn and excited to go out and explore. It was very humble and down to earth."
Jan passed away in January 2018, leaving a legacy she and Ray had built over decades. To ensure support continued for causes dear to their hearts, the couple planned for charitable giving. This planning led to financial support of nearly 30 organizations across Ohio, including the Ohio & Erie Canalway Coalition. Karen says she and Joyce have had the pleasure of following their parents' wishes, talking with these organizations, and seeing the impact.
"It's been such an honor to go around and meet people who are going to be positively impacted and knowing that my parent's gift is going to help keep programs in place for the future."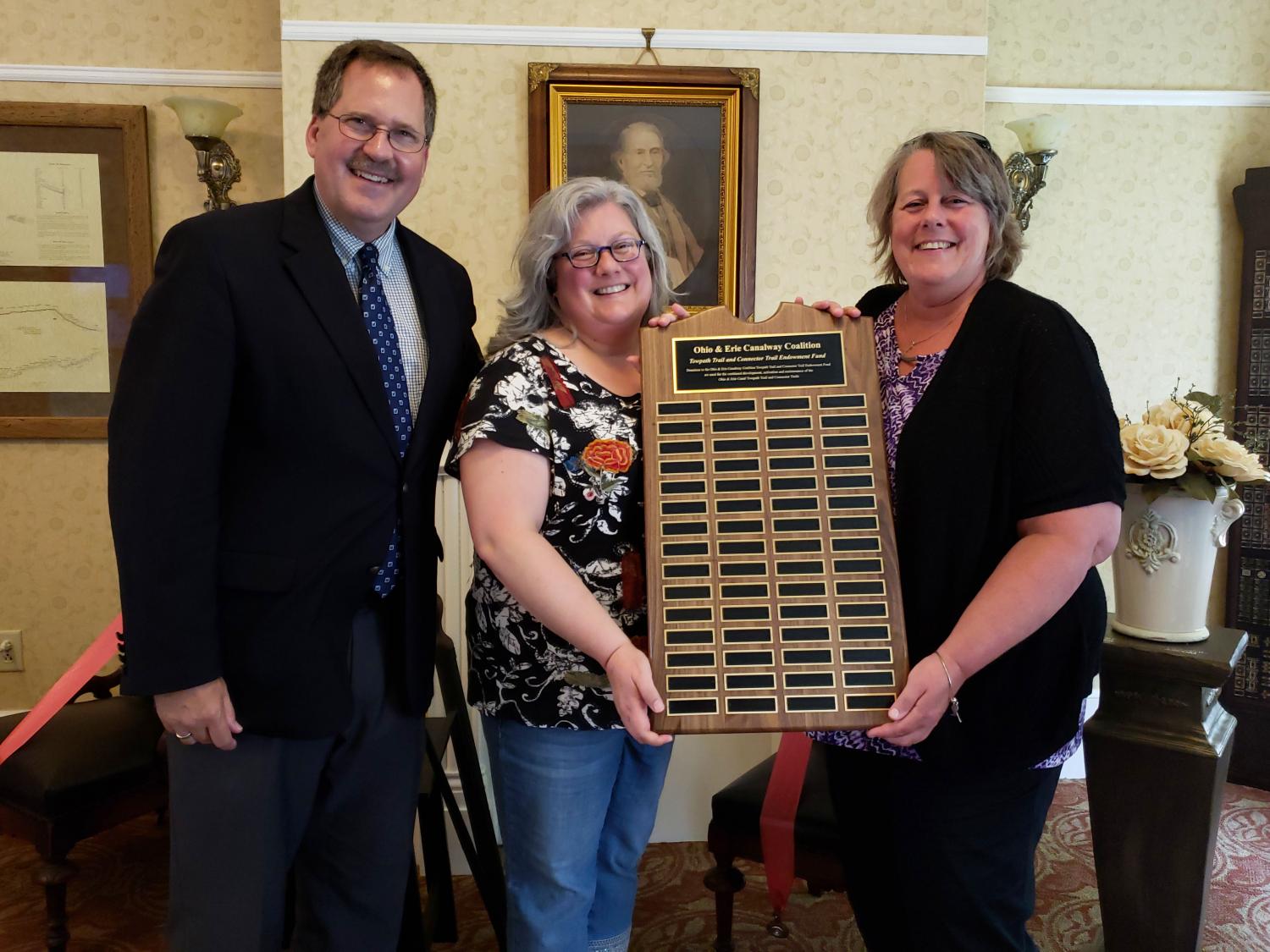 "We are incredibly grateful to Raymond and Janice Bland for their generous donation to the Ohio & Erie Canal Towpath Trail Endowment Fund," said Dan Rice, president and CEO of the Ohio & Erie Canalway Coalition. "Karen and Joyce's memories of family hikes along the Towpath are a wonderful testament to its importance as a destination for individuals, families and future generations."
The donation to the Ohio & Erie Canalway Coalition is supporting the Towpath Trail endowment fund through Akron Community Foundation. This money will be used to ensure local communities continue to be connected with the natural, cultural, historical, and recreational assets of the Ohio & Erie Canal and Towpath Trail.
"It meant a lot to them to be able to walk the Towpath Trail and that's why I think they would be really happy to know that they had a part in preserving that for future generations. So that other people could slow down, walk, learn, and understand the economics and engineering, and all of these other things that go into it that you may not think about," Karen said. "It's beyond just recreational value, but that is certainly an important part of it, too. It's recreation, industry, engineering. People."